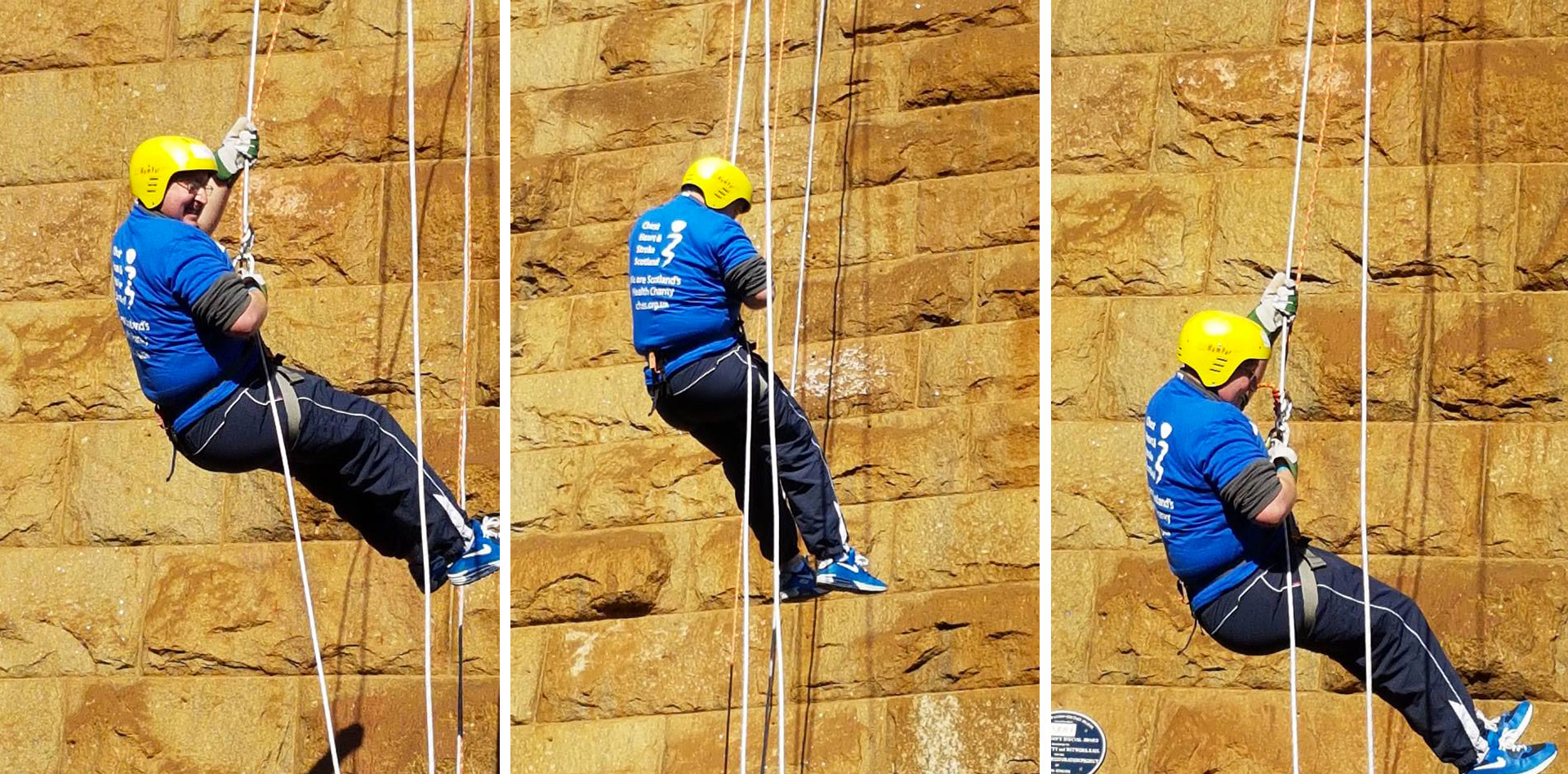 "It was a unique challenge that allowed me to abseil (Free- Fall style just like the S.A.S) from one of Scotland's best loved and Iconic landmarks.  The abseil was a 165ft drop with a nice soft landing onto the sandy beach in South Queensferry.
Thankfully on the day the weather was cold but sunny due to my early registration time and within an hour of Registration I had walked up the large number of steps to the bottom of the bridge and then the four small flights to get onto the bridge itself. Whilst being on the bridge there was still the odd train passing over the part of the bridge directly above us, I would certainly recommend this to anyone the only thing I would recommend is that when stepping over to start the abseil Do Not look down.
To date the total I have raised is £2112.31 which is way above what I thought I would have raised. I would like to put a massive thanks out to everyone who very kindly sponsored me including all of my work colleagues at Advanced Stairlifts, Bespoke Lifts, and Pollock Lifts amongst many others.
All of the money raised will go to providing much valuable resources to the charity to help people that require there help"
Well done Steven!